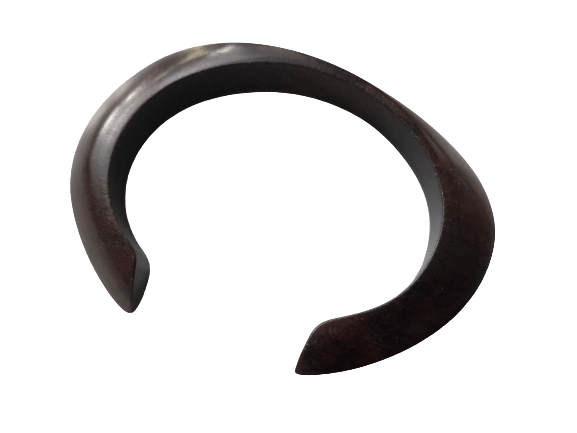 Catherine Noll Mahogany Bracelet
Catherine Noll Mahogany Sculptural Bangle
Designer: Catherine Noll
Circa: 1975
Description: Exquisite bangle sculptured in Mahogany by Catherine Noll. Hand Made – Unique Piece.
Catherine Noll was a Parisian jeweler who started her illustrious design career in the 1970's.She worked primarily with wood, ivory, altuglas and crystal to create an unusual, primitive and sophisticated form of jewelry, inspired by Africa, simultaneously sensual and very modern. Noll collaborated with many names in fashion including Nina Ricci, Chanel, Christian Dior and Tiffany.